Podcasting is the new blog.
Have you been sitting on a great podcast idea? Not sure where to start?
The wait is over!

Podcasting is helping people share their stories, build a platform, sell products and amplify their voice whether marketing a product or building your personal brand.
You can raise your influence with a podcast! Course creator Ahyiana has been featured by publications like Forbes, Entrepreneur, The Muse and more.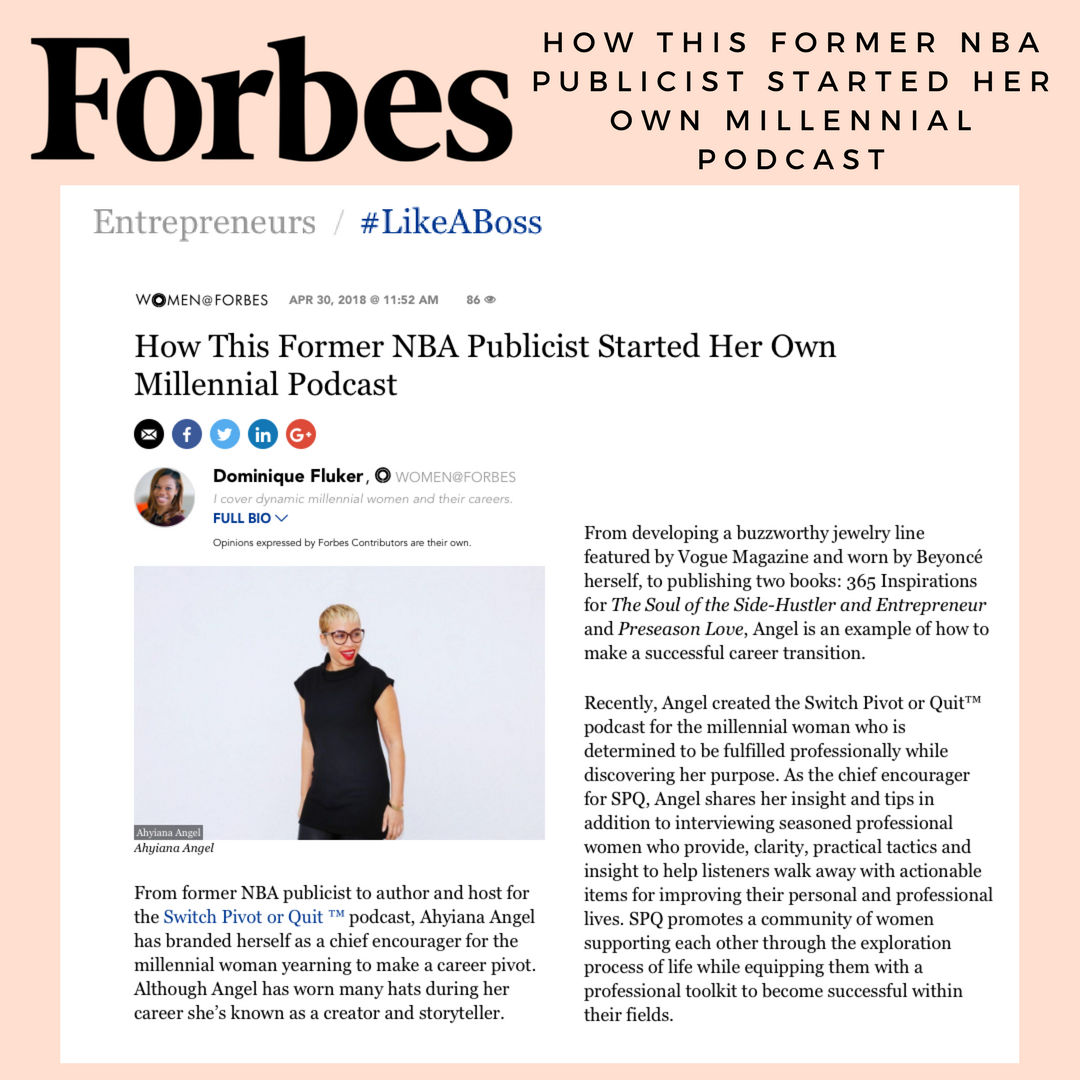 Through this
60 minute
workshop you will learn how to create, launch and market your podcast. Your show will be up and running in no time!
This quick course is packed with strategies detailing everything from development to launch. You will learn how to minimize intimidation with podcasting and maximize opportunity.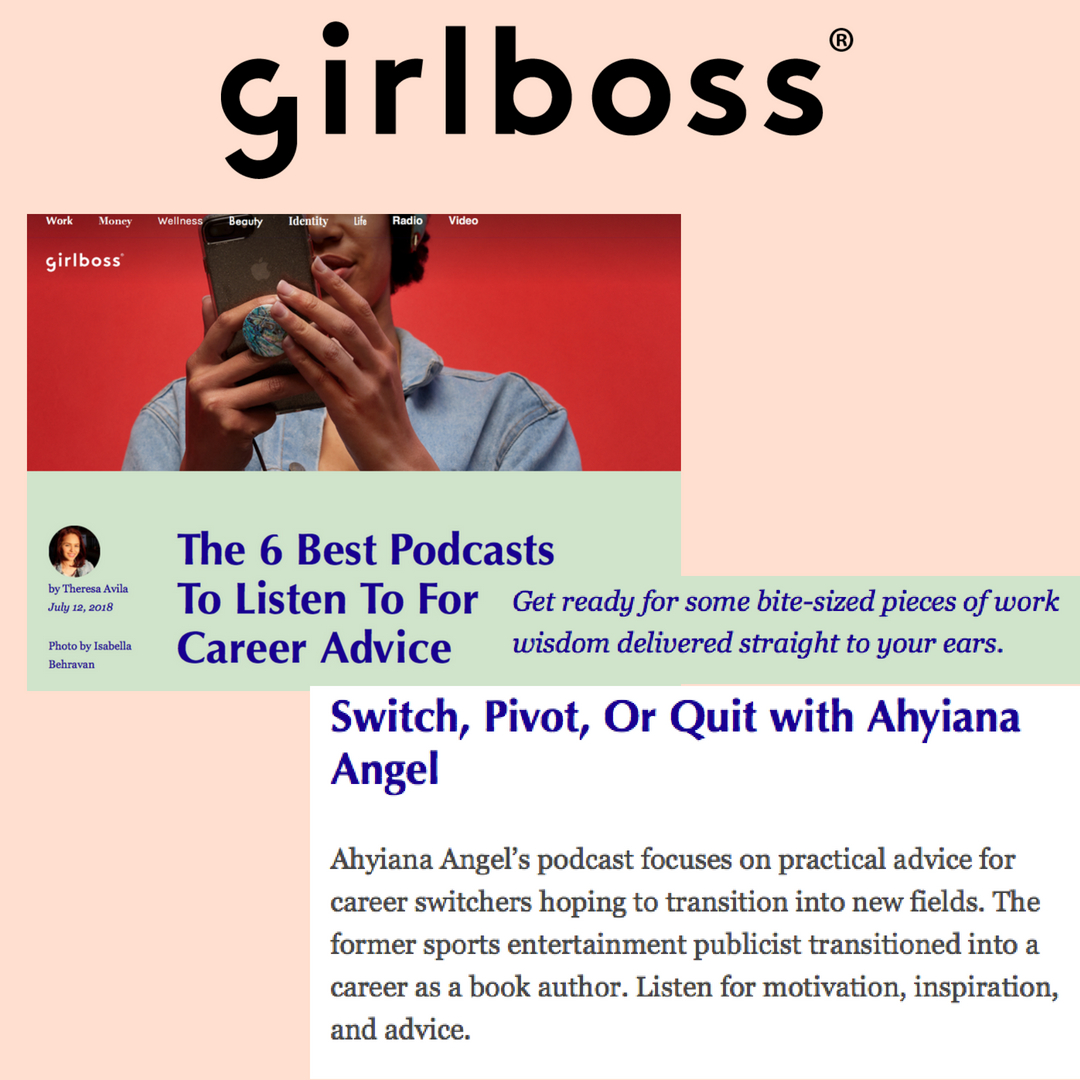 You'll walk away with the confidence and know-how to record an episode, get it published on iTunes and promote your new podcast!

This course will introduce you to the benefits of podcasting and walk you through utilizing podcasting for your professional or personal growth.

You will learn about:
Cover Art Best Practices
Must Know Podcast Hosting Options
Building a Buzz
Writing a Show Script
Recording Options
Editing Options
Uploading Your First Episode to Your Audio Host
Submitting Your Podcast to Podcast Directories
Building Buzz + Marketing Your Podcast
Growth hacks to build momentum
Whether looking to make a new career out of podcasting or simply interested in using the hottest audio medium for marketing in place of a blog, we've got you covered!

---
Course creator Ahyiana produces the Switch, Pivot or Quit podcast which is currently featured by Apple in their "Bold Women" featured section. She's been approached to interview awesome guests like New York Times Best Selling Author of You Are a Badass, Jen Sincero.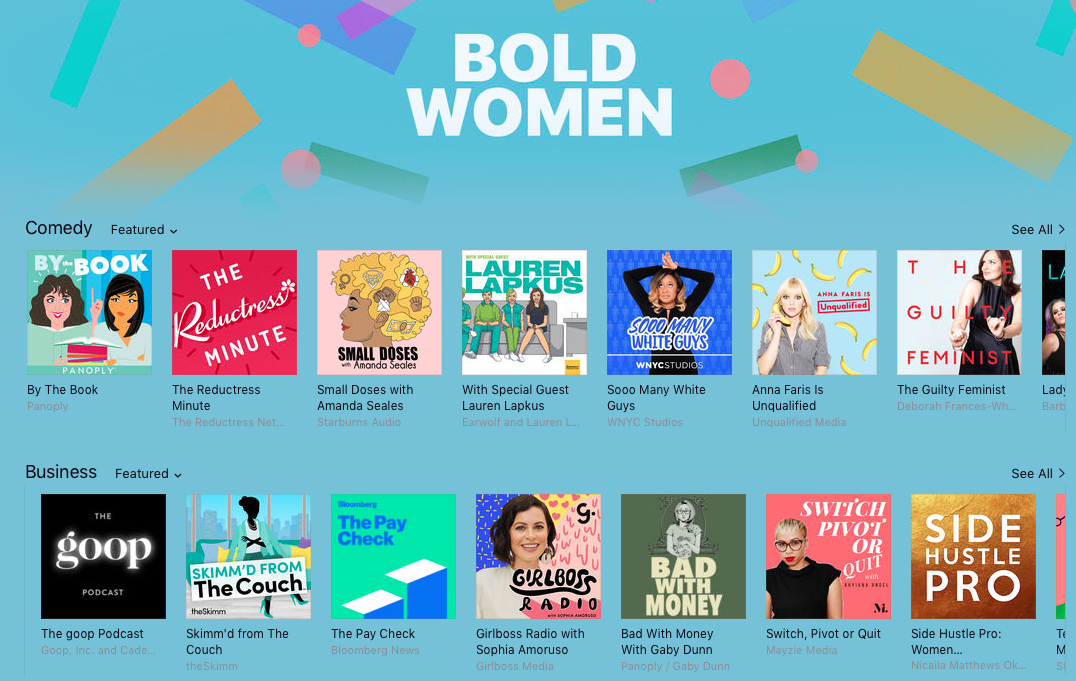 ---
Ahyiana has also instructed podcasting classes for Mediabistro, International Association of Women, Womeneur and more.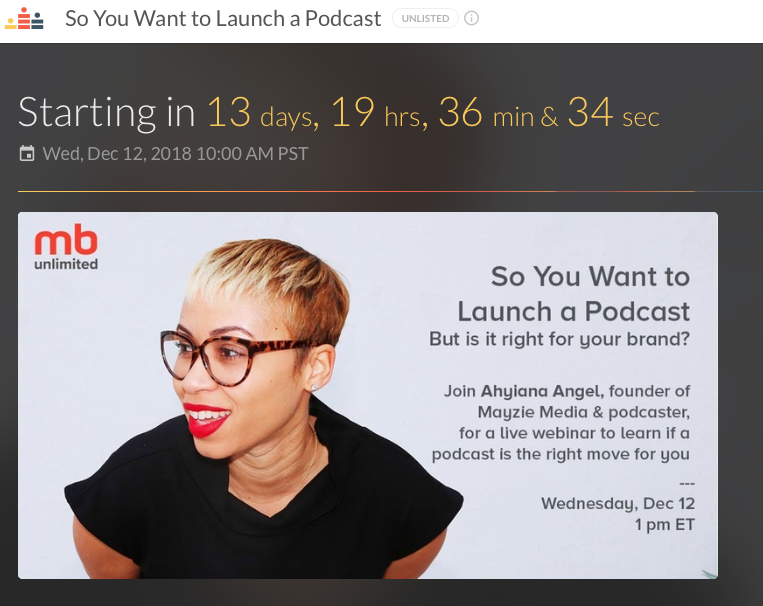 ---
Ahyiana will be walking you through the course. She is the Founder of Mayzie Media and creator the Switch, Pivot or Quit podcast. She has extensive experience in the podcasting space having developed and instructed the "Tools, Tips and Tactics for Creating a Killer Podcast" course for Medbistro, produced and edited more than 200 shows, and interviewed dozens of professional women. Ahyiana has also hosted three live sold out podcast shows, with two having been held at the Spotify offices in San Francisco.